This was a book that I had heard nothing but wonderful things going into it, and can I just say that IT WAS ALL TRUE!! Words can not express how much I loved this book.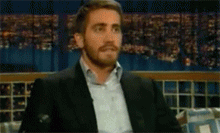 Yup, That about sums it up.
From the very first page, this story captivated me and I was suddenly immersed into this world that was so full of life that it just jumped off the page. I literally couldn't put it down. Sleep was even held off as I raced to finish.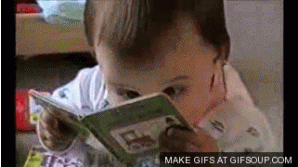 Totally me...
Shadow and Bone takes place in the country of Ravka. Ravka is a country divided by a darkness called the Shadow Fold, like literally divided. Its a strip of darkness that separates the East from the West, and to travel through costs multiple lives.
Ok, let's talk characters (as much as I can without spoiling anything). Alina- kick ass. I found her to be a very strong YA female lead. Alina is a mapmaker in her regiment, until they are attacked on the fold and while protecting her best friend, Alina reveals a power she never knew she had. Suddenly, she's whisked away to begin training as a Grisha in hopes of for once destroying the Shadow Fold. Alina made some stupd decisions because of her stubborness, but comes, could we blame her? The situation she was thrust into was a lot for one person, and to be constantly told that you're the key to bringing light to Ravka...well, I can see how that would be a burden.
Then there's Mal, the best friend - guy best friend. Now, you can probably see where this is going, because yes, Alina is in love with her best friend. But while this sort of situation has become expected of YA books, it didn't lessen the relationship. Mal and Alina have a shared history that no one but the two of them could understand and it's through this friendship that they've become the people they are. I liked Mal - even more toward the end.
Finally, there's the Darkling...oh the Darkling. I can't - words fail me honestly. What an intriguing and complicated character. From the moment he arrived, I wanted to know more about him. I still do. I do believe he cast a spell over me throughout this book. I was so enchanted by him - much like Alina, and it made it easy to see why she fell for him. He was the epitome of tall, dark, and mysterious.
Even the side characters - Genya, the Apparat, Ivan - brought life to this book. No one was there just because, everyone had a role to play. The twists and secret reveals in this book had me guessing (and freaking out) right up until the last line. I can not wait for the next book in this trilogy to come out. Definitely a must read!