This was one of those books that was impossible to put down. Case in point: it was read, out loud, on a car ride to and from LA with my friend. (Yes, we are ridiculous)
Between the Lines is a story about an unknown actress getting cast in an expected blockbuster alongside Hollywood's Golden Boy. Throw in the actress ex-girlfriend who's also in the movie and an Indie actor, and you've got yourself a rich mixing of characters that bring this story to life.
Emma has done some commercials and a few made-for-TV movies, but when the chance comes along to star in a movie opposite Reid Alexander in a modern adaptation of Pride and Prejudice, she's both wary (because she wants to be normal) and excited (hello, Reid Alexander). Upon meeting Reid, there's instant chemistry between the two.
Reid Alexander has grown up in Hollywood. He's young, rich and extremely famous. Everything he wants, he gets. Except Emma. Emma makes him work, and makes him question everything about himself in the process.
Then there's Graham. Graham is an indie actor who only agreed to do the movie as a support system for his friend Brooke, who used to date Reid. Graham is quiet and hardly reveals anything about himself. Also, is he with Brooke, or are they really just friends? And if he's with her, why is he flirting with Emma?
I know, you're probably thinking based on the plot alone,
I've read this before
. And you know what? Maybe you have. But I guarantee, not like this. Tammara Webber can write. Emma was extremely believable as a girl stuck in her situation. Did she piss me off? Yes. Did I cheer for her? Yes. She was real. She didn't get to see Reid's POV like we did, so her reactions were what any girl would have done.
Now for the guys. On one hand, you have Graham. And I can see why a majority of readers fall for him. He is sweet, and attentive, and generally a good person. I fell for Graham, he was definitely swoonworthy.
However, weirdly enough, my heart ultimately lies with Reid. And honestly, I can't even explain it. Reid is arrogant, and egotistical, and a playboy, and just an all around jerk most of the times. He literally had me cracking up all the time. He just walked around like,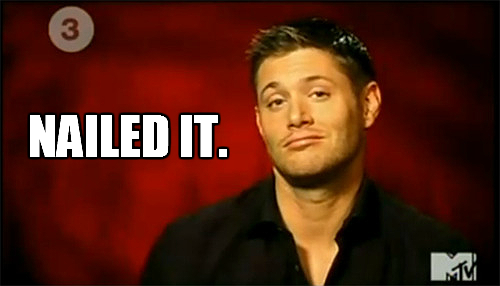 Oh, Reid...But there's that other part of the time where he's lost, and broken, and completely out of depth with what he's feeling: both for Emma and for himself as well. The whole book I wanted to both hug and hit him.
I'm honestly torn as to whom I want Emma to end up with and I cannot wait to see where this series goes.