This was one of those books that I kept seeing all over Goodreads...and everyone raved about it. So, of course, I went into it with extremely high hopes/expectations. And it was all well deserved. What a great book! I was wavering between 4 and 5 stars, but rounded up because I have never read a ghost story quite like this.
I've read ghost stories before, but not one quite like Anna. Was it the male POV? Maybe. Was it the author's innate sense of creepiness? Maybe. I just don't know. This book read to me like an episode of Supernatural, which if you know me, you know that means I automatically love it.
Told from the POV of Cas, a ghost hunter who is hell bent on killing ghosts until he feels he's ready to kill the one who murdered his father, moves to Canada with his mother with his sights set on exercising one Anna Dressed in Blood.
Anna's first entrance into the book is something out of the Ring or something.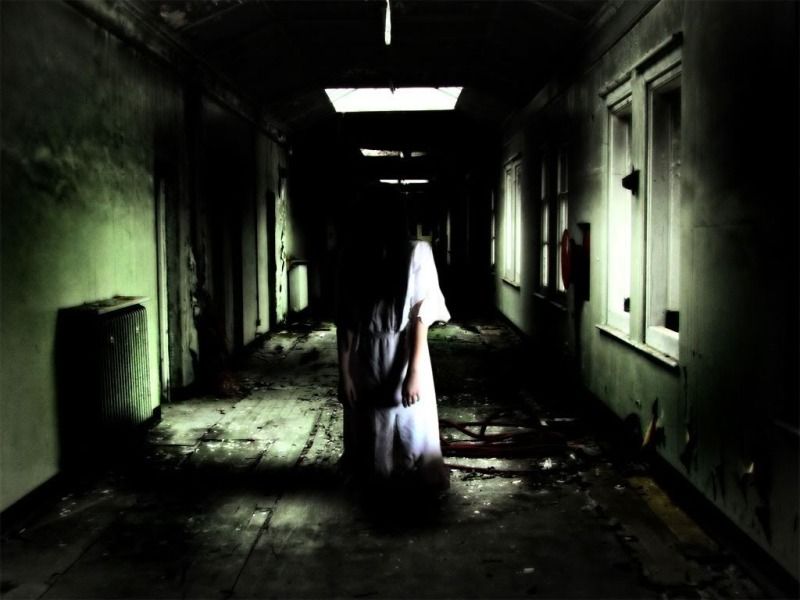 Beautiful descriptions, I felt like I was right there, like I should hide from Anna. Everything about her was terrifying - white dress dripping with blood, black hair floating behind her like being underwater, and her strength, just pure rage inside. But why didn't she kill Cas?
While I found Cas arrogant at times, I loved the people that he surrounded himself with. Thomas and Carmel were great additions to his circle. I like that the author didn't initially go for Cas/Carmel love story triangle with a ghost. I felt like we got to know more about the side characters and it added to the plot.
Anna's story was just heartbreaking. My heart broke for what this poor girl had gone through. No wonder she had rage. I only wished the author would have explored more about the curse keeping her there and why her ghost was so different from the others. Why had her behavior changed? Why did she save Cas? Was it because she knew he had the power to kill her?
And as for the ultimate villain of the story, I never saw that coming. Kudos for pulling that one out of a hat. Just remember, always trust in your animal. RIP Tybalt.
I can not wait to get my hands on the sequel. I'm hoping it's just as good as this one.